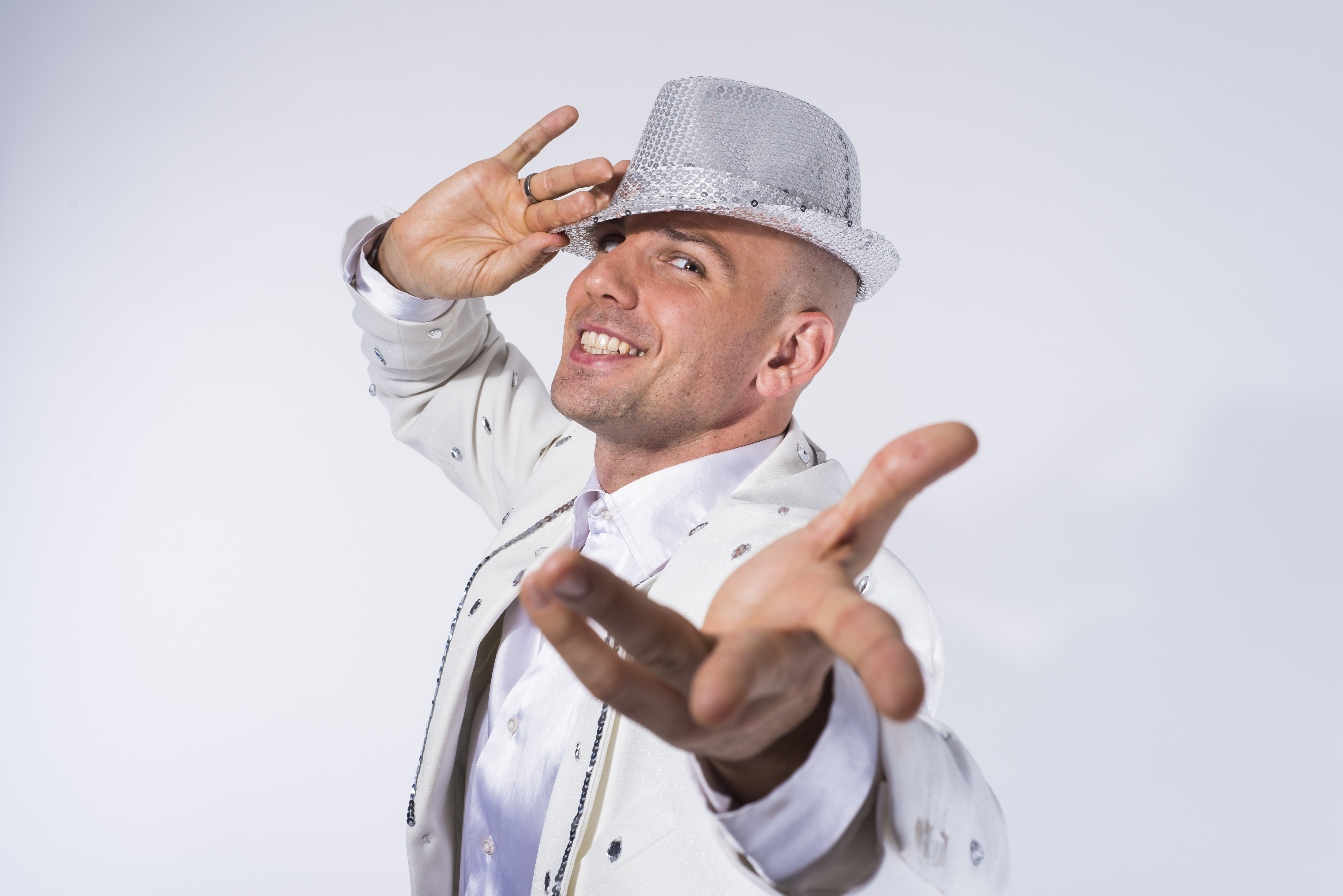 Meister Ihrer Zeremonie…
ALEL* ist ein Conferencier der besonderen Art:
Er verbindet Moderation mit Tanz, Pantomime und Gesang. Eine einzigartige Mischung aus Poesie und Entertainment, die ihr Event zu einem magischen, aussergewöhnlichen Ereignis werden lässt. Ein charmanter Gastgeber mit  spitzbübischen Humor und verführerischem Hüftschwung.
ALEL transportiert Ihre Inhalte auf seine unverwechselbare Art und lässt sie stets in poetisch-unterhaltsamen Licht erstrahlen.Er kündigt an, führt Interviews, leitet über und streut auf Anfrage auch die eine oder andere, kleine Burlesque-Varieté- Nummer  aus seinem eigenen, reichhaltigen Repertoire ein.
ALEL is a MC of the special kind.
He combines hosting with dance, mime and song. A very special mix of poetry and entertainment, that will turn your event into something magical and extraordinary. He is a charming host with a naughty sense of humour and a seductive swing of his hips. He will deliver your message in his incomparable way and make sure it glows in poetry and entertainment. He announces, interviews, leads to the next topic and performs, if so wanted even a number or two out of his big burlesque-variety repertoire. He will bring the breeze of extravaganza to your event and an unforgettable evening to your guests as a Master of Ceremony, your ceremony!