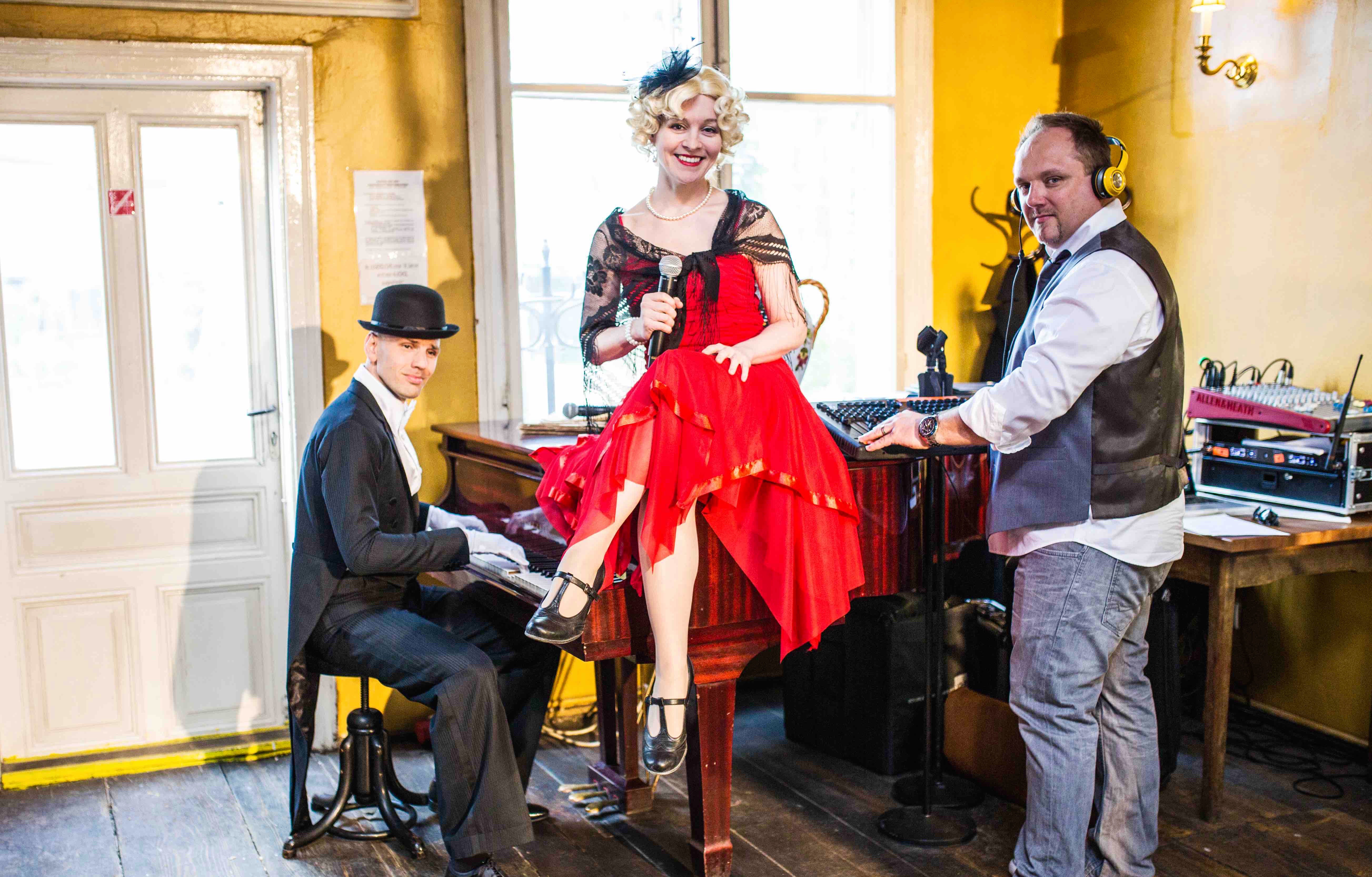 Ihr braucht kompetentes Entertainment für euer Fest und ein Team, das nicht nur exzellent unterhält sondern auch Technik, mit Licht, Ton und Bühnenelemente stellen kann? Hier seid ihr richtig, unsere Zeremonienmeister sind alle ausgebildete Show-MCs und Moderatoren. Wir arbeiten nur mit den verlässlichsten Technikfirmen zusammen und können Pakete liefern, die sich sonst nur schwer in dieser Qulität finden lassen!
Ps: Auch für Blumen-Dekoration und Video/Foto-dokumentation haben wir Kontakte!
Und narürlich kann man/frau uns auch mit eine Band buchen, unser Spezialität sind 20iger Jahre, Wienerlied, Old school Musical und Operette.
Aber es kann auch eine wilde Partykracher-truppe sein, die das beste der 60,70,80iger und aus der aktuellen Hitparade liefert! Natürlich ist unser charmantes MC-Paar dann auch Teil der Animation und performed einiges des Partyprogramms live mit und für euch mit!!
ENGLISH:
Do you need a complete package of light, sound, stage and entertainment including a charming MC and host for your event. We only work with the most reliable companies and have a lot of experience in providing the right & tasteful allround equipment for you. From Dj-MC to full band with shows on stage and interactive entertainment, we will make your wishes come true. PS.: We also have good connections to professional flower-decorations and photographers!