Das charmante Duo Nele& Alel begeistern mit ihrem neuen Musical-Cabaret-Programm:
"Pig Cat Club: schwarze Katze oder Glückschwein" Vielseitigkeit ist ihr Markenzeichen, professionellste Bühnenpräsenz und Humor ihre ständiger Begleiter! Ein klassisches Kleinkunst-Cabaret im Stil des Varietés der 20iger-40iger mit dem gewissen modernen Flair….
Gesang&Tanz, Kabarett, Pantomime, Magie, Kostüme und glanzvolle Unterhaltung.
Buchbar für Galas, Events & Festivals. Inhaltlich auf das Event adaptierbar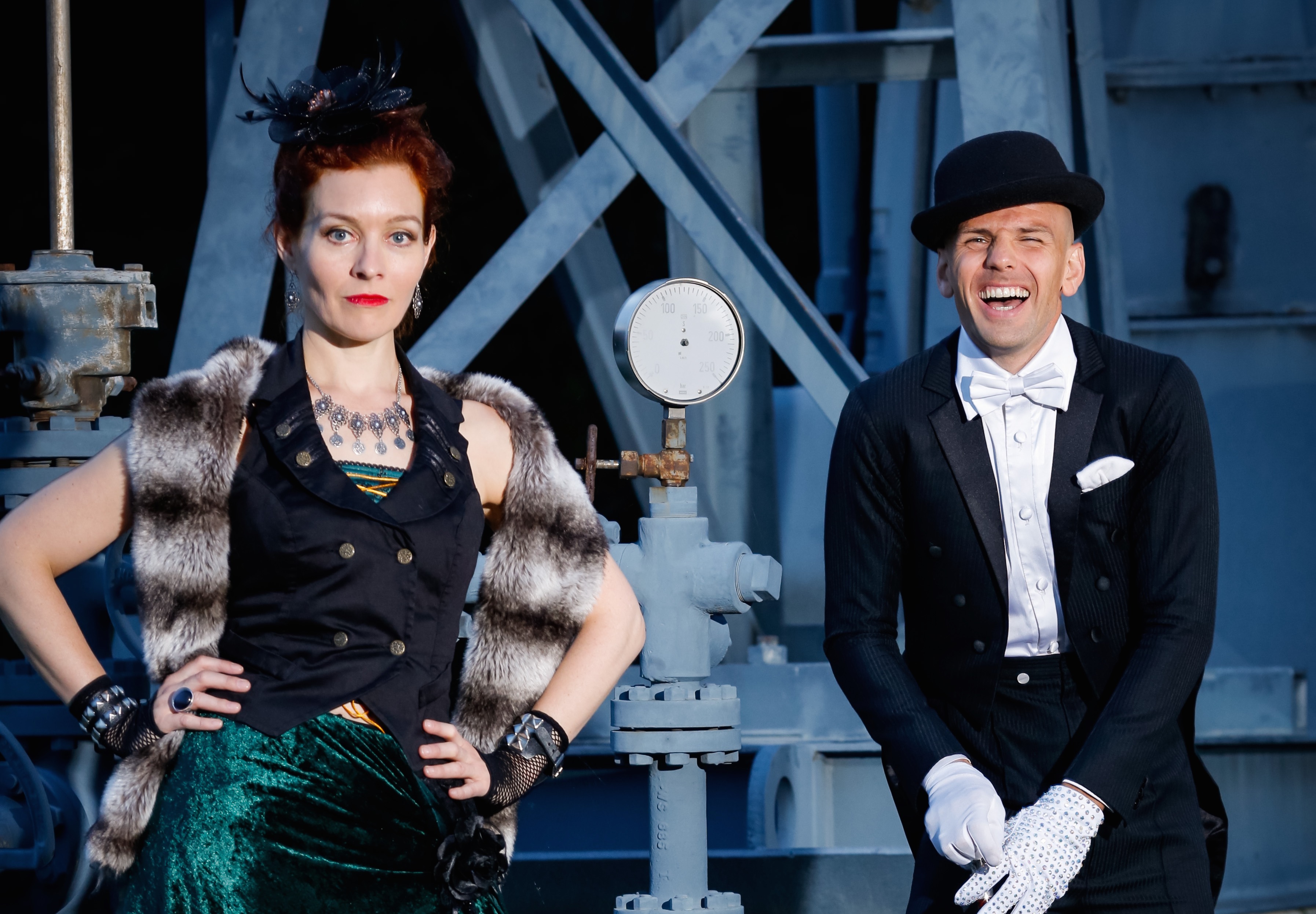 The charming Musical-Theatre-Duo Nele & Alel thrill the audience with their new Cabaret-Program "Pig Cat Club – …black cat or lucky pig?". This talented couple has stagepresence, humor and versatility as their trademark. A classic cabaret in the style of the 30ies with a modern approach to it….
Theatre-Song&Dance; Stand Up; Mime&Magic, Costumes&Entertainment
Bookable for Galas Events & Festivals. Content adaptable to the required event